Interacting with machines

The question of human-machine interactions has been around since the invention of the computer. Over the past 50 years, progress is terms of human-machine interfaces (HMI) has rendered IT systems accessible to the general public. Today, machines are part of our daily lives and our modes of interaction are diversifying to match all types of situations.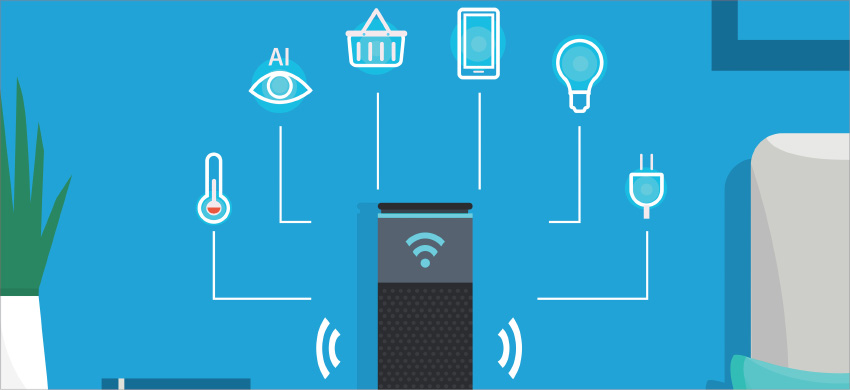 Since the creation of the screen, mouse and keyboard: "significant progress has been made in terms of understanding the phenomena tied to interactions between humans and systems. To create a quality interaction, you have to understand the user's goal, the environment in which the user acts, and the physical and social resources available. The engineering challenge is to deliver a product that is useful and easy to use in a given context. In other words, it has to match the needs and abilities of the user in a precise situation all the while controlling development and maintenance costs," explains Gaëlle Calvary, a researcher at LIG and a professor at Grenoble INP - Ensimag.

The panel of options available for human-machine interactions has continued to expand from the traditional screen, keyboard and mouse to include solutions such as virtual reality goggles or connected objects. Interface are no longer limited to graphic designs. All senses are being explored, and in particular, the voice, vision, touch and even thought!


Blurring the border between virtual and real

The creation of new technologies for augmented and virtual reality have blurred the border between the real and virtual worlds. For example, François Bérard, a Grenoble INP professor and researcher at LIG, is developing very original interfaces known as Handheld Perspective Corrected Displays (HPCD). These devices can create the sensation of holding a virtual 3D object. "The idea is to provide the user with the most natural gesture." With the support of his team, he built a spheric HPCD that displays an image in a 30cm large polystyrene ball. "The image is modified in real time according to the user's perspective which gives him or her the impression that the object is really inside the ball." Interacting with this spheric display offers advantages over flat displays and even a real object.

Researchers compared user performance when using HPCD, a flat screen and a touch-sensitive screen. The task given was to inspect complex, 3D virtual puzzles. Physical puzzles were also tested as a reference point. Surprisingly, the researchers found that users were more efficient with all of the virtual puzzles than they were with the physical ones.

Frédéric Noël, a researcher at G-SCOP is also exploring the frontier between real and virtual worlds. At the lab, researchers are using powerful tools to be completely immersed in virtual worlds (tools such as virtual goggles and headsets or even a 3D virtual space known as a mini-Cave). "We can record the movement of a user's head in order to adapt the virtual image they see according to their movements. There are a variety of ways to interact: movement recognition thanks to cameras, accelerometers, voice recognition, etc. This creates new opportunities for professional applications in particular as they can meet the needs of the upcoming industry 4.0," explains Frédéric Noël.



Sharing information to improve our actions

The link between virtual and real worlds opens the door to extraordinary possibilities. Stéphane Ploix, a Grenoble INP researcher and professor at G-SCOP, is coordinating an ANR project with the goal of providing users with relevant information to understand energy consumption and adapt their behavior to limit their impact on the environment. The research carried out will help create systems that can anticipate situations and provide explanations or recommendations. It's a multidisciplinary approach that requires in-depth reflexion to find the right balance between creating an interactive "tool" and a "compagnon". While sensors can provide a wide variety of data, it is still difficult to interpret this data. The challenge of interactive visual design is to find the best way to make "data speak". At Inria, Georges-Pierre Bonneau is studying, for example, how to visually represent energy consumption in buildings.


Inventing models and prototypes for the virtual world

To explore a virtual world, you first have to create it. And to do so, you need models that will enable researchers to develop 3D content. At Inria, Edmond Boyer is working on modelizing objects in movement. Using video, he designs graphic models that can reconstruct a 3D scene it order to replay in in virtual worlds from a variety of perspectives. "You can create a model of a person that can be used in virtual worlds and enable you to interact with them in real-time." Several companies already use such tools to see holograms of dancers, fashion models or athletes.

When combined with 3D printing, this virtual exploration offers interesting possibilities for industrial prototyping. "We still have to define the best usage for each method and determine when a virtual model should give way to physical prototype. Our abilities and capacities are continuing to expand, so it's important we implement these advances in a relevant manner," explains Frédéric Noël.

Céline Coutrix, an Ensimage engineer, is a promising young researcher who was recently awarded a CNRS bronze medal. She dreams of a physical world that can be transformed. In other words, physical objects that can change form. "The challenge is to develop modular physical interfaces that combine the best of both worlds: the sensation of real physical objects and the flexibility of software." The young researcher has developed rotatable buttons that can transform into linear buttons for a slider effect and a surface with tiny motorized nibs that can be raised one after another to mimic the sliding of a button. Thus, the physical interface adapts to the task and the the user's interaction.